What to Expect When Getting a Dental Bridge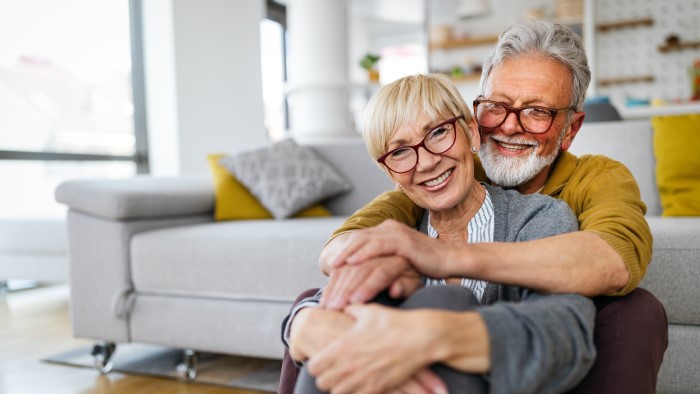 If you're missing a tooth, our dentist in Grand Rapids, MI, may recommend the dental bridge procedure. As the name suggests, a dental bridge helps to "bridge" a gap in your smile so you can smile with confidence again.
A dental bridge is a restoration that contains a prosthetic tooth anchored in place by crowns on either natural teeth or implants. In general, the procedure takes two visits to our office.
Here's what you can expect during the
.
Consultation With Dr. Nichols
If you're missing one or more teeth, your first step is to schedule an appointment with our Grand Rapids dentist. Dr. Nichols would be more than happy to help you explore your tooth replacement options.
You may be a dentures and dental implants.
if you have implants or healthy teeth on both sides of the empty socket. Other tooth replacement options include
Teeth Preparation
If we're placing the dental bridge on healthy teeth, Dr. Nichols will need to prepare them for the procedure. This involves filing down and shaping the enamel so there'll be enough room for the dental crowns to sit on top.
Most patients don't require local anesthesia for this step. However, it's important to remember that each patient is different. During your appointment, we'll carefully monitor your comfort level to ensure you don't experience any pain while you're in the chair.
Once the teeth have been prepped, we'll take dental impressions and send them to the lab that will be making your bridge. We'll also place temporary crowns over the teeth we prepared so they remain protected until your next appointment with us.
If we're placing your tooth bridge on dental implants, then we won't have to prepare any of the teeth in your mouth. Instead, we'll just plan on placing the bridge on top of the dental implants.
Dental Bridge Placement
When you return for your second appointment, your dental bridge will be ready. Dr. Nichols will remove the temporary crowns from your teeth and position the bridge in place. Depending on your situation, he may make some final tweaks to the bridge to ensure the proper fit.
During this step, Dr. Nichols will ensure that the dental bridge is the perfect size, shape, and shade so it blends in seamlessly with the rest of your smile. Next, Dr. Nichols will cement the restoration in place and check your bite so that your bridge looks and feels natural.
Aftercare
Continue practicing good oral hygiene at home and seeing our dentist for preventive care at least every six months. The healthier your mouth, the longer your dental bridge is likely to last. In general, you can expect your new porcelain dental bridge to last between 5 and 10 years. However, dental bridges have been known to last even longer when given proper care.
Request an Appointment With Us
Our dentist in Grand Rapids, MI, is accepting new patients! To schedule an appointment and learn if you're a candidate for a dental bridge, please call Nichols Family Dentistry at (616) 333-8496. You may also fill out our online contact form and someone from our team will reach out to you soon.