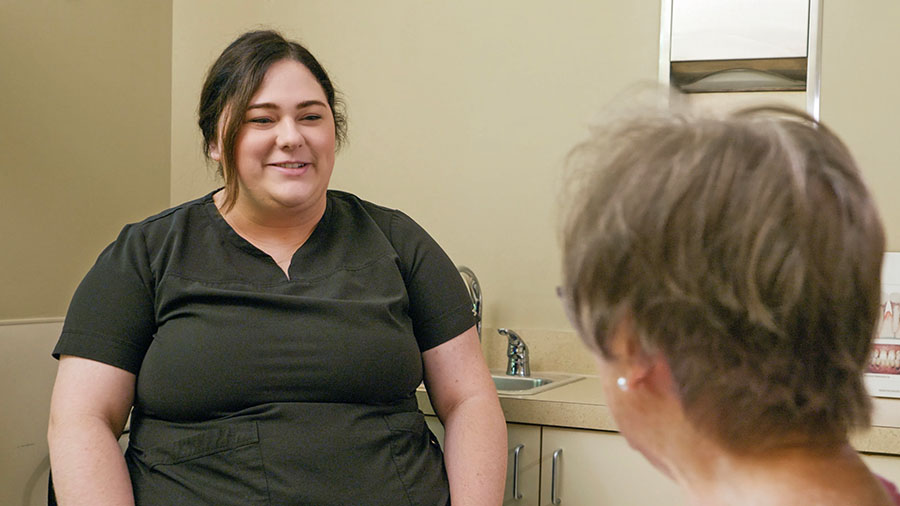 We offer fluoride treatment to prevent tooth decay for our patients. While your child will still need to brush and floss, fluoride helps strengthen enamel. This will help them avoid cavities in the long run.
The American Dental Association recommends fluoride for children between the ages of 6 months and 16 years. During this time, primary and permanent teeth are developing.
Benefits of Fluoride
Fluoride helps increase the tooth's resistance to plaque—the main cause of cavities. It can also speed up re-mineralization, as well as disrupt acid erosion in teeth.
Your child may be a candidate for fluoride treatment if they're prone to getting cavities. Fluoride treatment is also a great preventive measure for children with healthy teeth.
What to Expect
Fluoride treatment only takes one appointment and is fast, easy, and painless. During your child's appointment, we'll brush a fluoride varnish onto their teeth.
After your child's treatment, we may ask that they refrain from eating or drinking for 30 minutes. This will give the enamel a chance to absorb the fluoride.
In general, insurance companies cover the full cost of fluoride treatment for children. But you should always double-check your policy coverage before your child's appointment. That way, you can prepare for any out-of-pocket expenses.
Fluoride Use at Home
You may also use fluoride toothpaste and mouth rinse at home to strengthen enamel.
Mouth rinses containing fluoride in lower strengths are available over-the-counter. But we can prescribe stronger mouth rinses as needed.
Dr. Michael Nichols will advise you about your child's fluoride needs. He'll also be able to answer any questions you may have about your child's dental hygiene routine.
Learn More About Fluoride Treatment
Dr. Michael Nichols and his team strive to provide you with the highest quality care. To request an appointment with our Grand Rapids dentist, call (616) 333-8496. Call Nichols Family Dentistry today!