What Are My Tooth Replacement Options?
What Are My Tooth Replacement Options?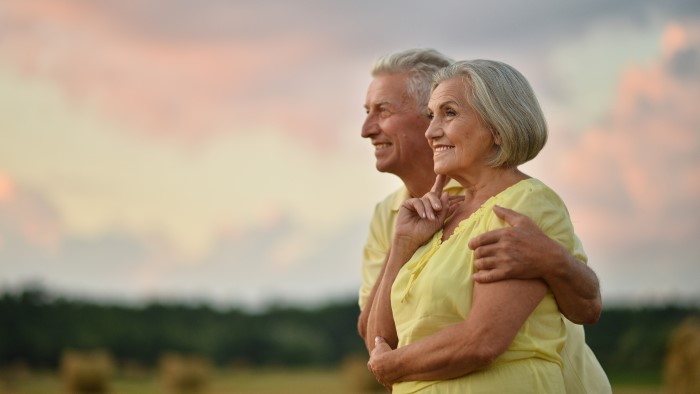 Do you have one or more missing teeth? Are you scheduled for a tooth extraction in the near future? If so, it's time to schedule an appointment with our dentist in Grand Rapids, Michigan. Dr. Nichols will be able to help you explore your tooth replacement options so you can smile with confidence.
Here are the top ways to replace a missing tooth.
Dental Bridges
As the name suggests, a dental bridge will "bridge" the gap in your smile left by a missing tooth. A dental bridge consists of a prosthetic tooth that's anchored in place by crowns on adjacent teeth or implants.
A dental bridge may be a good option if the teeth next to the empty socket would benefit from dental crowns. For example, Dr. Nichols may recommend a crown for a tooth with significant injury or decay that threatens its structural integrity. A dental crown is a type of restoration that fits over a tooth, improving its strength and appearance.
If you have three missing teeth in a row, Dr. Nichols may recommend an implant-supported dental bridge. Under these circumstances, the crowns would fit over the dental implants to anchor your bridge in place.
Dentures
Dentures are prosthetic teeth that are attached to a pink acrylic base to match your gums. Dr. Nichols may recommend a partial denture if you're missing a few teeth or a full denture to replace an entire arch of missing teeth.
Unlike dental implants, it takes a while to get used to wearing dentures because they are not anchored in the jaw. Instead, they sit on top of your gums which can cause them to occasionally slip if you make a sudden movement. Eating certain foods that are tough and chewy may also cause your dentures to slip. For this reason, many patients look to dental implants for a permanent tooth replacement option that looks and feels natural.
Learn More: Should I Choose Dentures or Dental Implants? ?
Dental Implants
Out of all the tooth replacement options available, dental implants tend to be the best way to replace missing teeth. This is because they replace the tooth and the root beneath it. Without a tooth root, your body will start to absorb the minerals in your jaw to use elsewhere. If left untreated, this can cause bone loss in the jaw and eventual facial collapse.
One of the advantages of dental implants is that they replace the function of a natural tooth root by exerting pressure on the jawbone. This helps keep the jawbone tissue in good condition so you can avoid further bone loss. Likewise, preserving your jawbone tissue will help keep the other teeth in your smile stable and healthy.
Since dental implants are embedded in the jawbone, they look and function like natural teeth. This means that you'll be able to continue eating your favorite foods without the fear of your prosthetic teeth slipping. You'll also be able to smile, talk, and laugh with confidence.
Explore Your Tooth Replacement Options
Dr. Michael Nichols is an experienced dentist in Grand Rapids, Michigan, who offers several tooth replacement options to restore your smile. To schedule an appointment, please call Nichols Family Dentistry at (616) 333-8496. You may also fill out our online contact form and someone from our team will reach out to you soon.