How to Overcome Dental Fear and Anxiety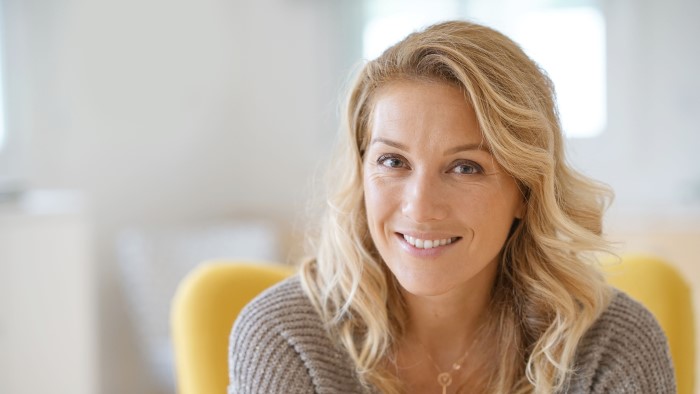 Does the thought of going to the dentist fill you with dread? If so, this may prevent you from getting the dental care you need to maintain a healthy smile. The good news is that our dentist in Grand Rapids, MI, can help give you the tools you need to overcome dental fear and anxiety. That way, you can continue to receive your teeth cleanings and other essential care.
Here's what we recommend for alleviating dental fear and anxiety.
Talk About Your Concerns With Your Dentist
Dr. Nichols and his team would be more than happy to listen to your concerns during your next appointment. Our goal as a Grand Rapids dental office is to make sure that every patient who walks through our doors feels safe and comfortable while receiving the treatment they need.
Whether you have mild
or a severe , we'll do everything we can to create a welcoming environment for you to receive excellent patient care.
Each patient is different. For example, one patient may have a phobia about needles while another patient may have a fear of losing control during their appointment. Regardless of your circumstances, it's important that you're honest about your worries so we can develop a care plan that's customized to your needs.
Ask About Laughing Gas Sedation
Laughing gas is a mild form of sedation that can help you feel more relaxed while receiving the dental treatment you need. Unlike other types of dental sedation, laughing gas wears off quickly. This means that you'll be able to drive yourself home after your appointment with us.
For many patients, laughing gas sedation can help them feel more at ease in the dentist's chair. This allows them to get the dental care they need to maintain good oral health for years to come.
Release Any Feelings of Shame or Embarrassment
If you haven't seen a dentist in several years, it's possible that your teeth and gums aren't at their healthiest. However, we want to assure you that we are dental professionals. As such, we have created a safe, no-judgment zone for our patients to receive the care they need.
Regardless of where you're at in your dental journey, Dr. Nichols and his team will meet you where you're at right now. During your first appointment, we'll evaluate the condition of your teeth and gums to create a treatment plan that will restore your smile to optimal health.
Our caring and compassionate team will help you feel at ease every step of the way. We'll also be sure to answer any questions you have so you can feel informed and confident about any upcoming treatment.
Schedule an Appointment With Us
Dr. Michael Nichols is an experienced dentist in Grand Rapids, MI. He's also accepting new patients and would be more than happy to welcome you to our office. To schedule an appointment, please call Nichols Family Dentistry at (616) 333-8496. You may also fill out our online contact form and someone from our team will reach out to you soon.