Is Laughing Gas Sedation Safe for Children?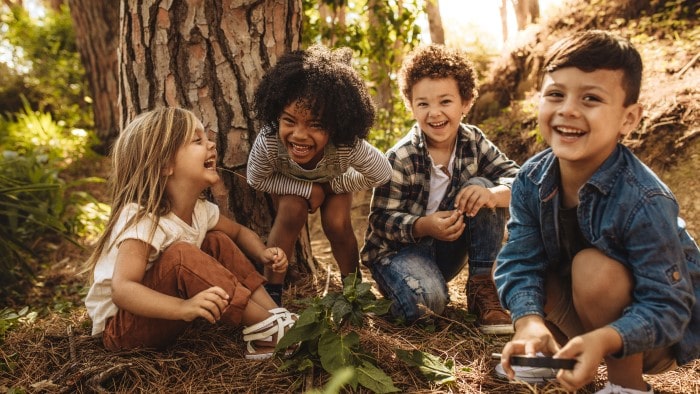 Does your child struggle with dental anxiety? If so, ask our dentist in Grand Rapids, MI, if laughing gas sedation can help your child relax during their next appointment. In general, most children are candidates for laughing gas. However, it's important to remember that each patient is different. For this reason, you'll need to notify our dentist about any of your child's medications, supplements, allergies, and health conditions.
In the meantime, here's what you need to know about laughing gas sedation.
Little to No Side Effects
About 95% of patients don't experience side effects with laughing gas, according to dentist in Grand Rapids, MI. Dr. Nichols will ensure that your child remains safely sedated, calm, and at ease during their appointment. Common include feeling happiness, mild euphoria, giggling, relaxation, and light-headedness.
. Laughing gas is also safe to use when given under the supervision and care of our
Quick to Wear Off
Laughing gas sedation for children is quick to take effect and quick to wear off. This means that your child won't be feeling groggy or sleepy after their appointment. Instead, they'll be able to enjoy the rest of their day, free from any side effects.
During your child's appointment, we'll place a small mask over their nose and ensure it sits comfortably. This mask will provide them with the laughing gas and start to take effect in a matter of minutes.
Once we're done with any procedures, we'll remove the laughing gas and provide your child with 100% oxygen. This will help your child recover from receiving laughing gas in a few minutes.
Can Resume Normal Activities
Dental laughing gas is quick to wear off. This means that your child will be able to resume their normal activities after their appointment with us. Unlike deeper forms of sedation, your child also won't require close medical supervision for the rest of the day. Instead, you can send them back to school for them to finish out the rest of their classes.
Relieves Dental Anxiety
If your child has dental anxiety, it can be difficult for them to receive the care they need to maintain a healthy smile. That's why our dentist in Grand Rapids, MI, may recommend laughing gas sedation. Laughing gas is a mild form of dental sedation that can help your child relax while sitting in the dentist's chair.
Doesn't Cause Sleepiness
Laughing gas is mild, which means your child won't feel drowsy or fall asleep during their appointment. Instead, they'll be awake and alert while we work on their teeth.
A common dental fear is feeling like you're not in control of your own treatment. For this reason, laughing gas can be the perfect option for young patients who experience dental anxiety.
We always encourage our patients to let us know if they're feeling uncomfortable or uneasy at any time. Clear and honest communication is always the best way to build trust with our patients.
Request an Appointment with Us
Dr. Michael Nichols is an experienced dentist in Grand Rapids, MI, who's accepting new patients. To schedule an appointment, please call Nichols Family Dentistry at (616) 333-8496. You may also fill out our online contact form and someone from our team will reach out to you soon.