What Happens During the Veneers Procedure?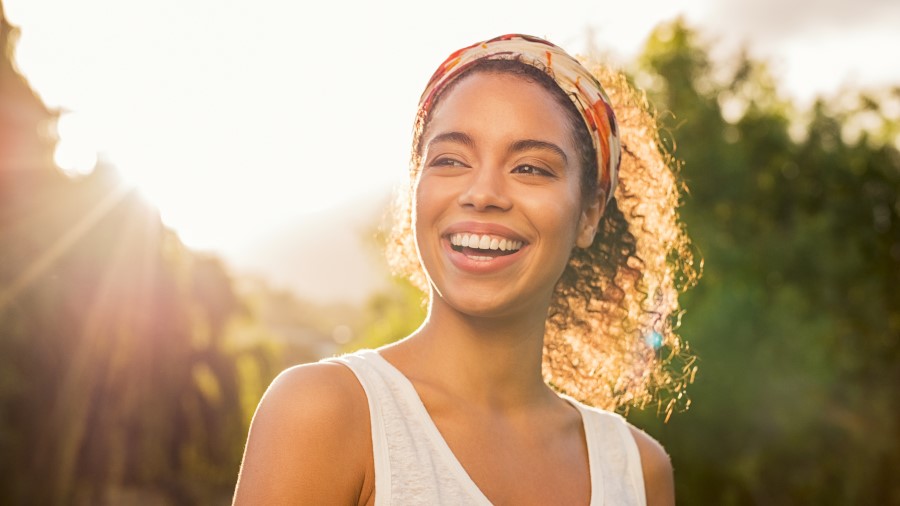 Do you ever feel self-conscious about chipped or stained front teeth? If so, ask Dr. Nichols if you're a candidate for the veneers procedure.
Veneers are wafer-thin porcelain shells that we're able to bond to the fronts of your teeth. Dr. Nichols may recommend porcelain veneers if you have front teeth with small chips, cracks, stains, and other imperfections.
The veneers procedure typically takes two visits to our office. Here's what you can expect.
Consultation With Our Cosmetic Dentist
First, Dr. Nichols will need to determine if you're a candidate for porcelain veneers. While veneers are perfect for repairing cosmetic damage, you may need a different procedure to treat structural damage. For example, we may recommend a dental crown to restore a deeply cracked tooth.
It's important to remember that each patient is different. Dr. Nichols will be able to examine your teeth, gums, and X-rays to determine the most appropriate course of treatment for your smile.
Teeth Preparation
We'll need to prepare your teeth so there's room to place the veneers on top. This means removing a thin layer of enamel from the fronts of teeth that will be receiving veneers. During this part of the procedure, we'll give you local anesthetic so you remain comfortable and pain-free.
Next, we'll take impressions of your teeth to send to the lab. From there, the lab will use your impressions to create custom dental veneers. These veneers will be ready when you return for your second appointment. In the meantime, we'll place temporary veneers over your teeth.
Final Veneers Placement
Your
will be ready when you arrive for your second appointment with us. Dr. Nichols will remove your temporary veneers and place the permanent veneers over your teeth. He'll then check that the veneers have the proper fit and color to blend in with the rest of your smile. If needed, he'll trim the veneers to ensure they look and feel natural.
Once Dr. Nichols is happy with how the porcelain veneers.
look and fit, he'll prepare your teeth for bonding. To do this, we'll need to clean, polish, and etch the surface of your receiving teeth. The etching allows the teeth to create a strong bond with the
Next, we'll apply dental cement to your tooth and position the veneer in place. Dr. Nichols will then shine a special light beam to bond the veneer to the tooth.
As one of the final steps, Dr. Nichols will remove any excess cement and check your bite. That way, he'll be able to make any final adjustments as needed before you leave our office.
Request an Appointment With Dr. Nichols
Dr. Michael Nichols is an experienced cosmetic dentist in Grand Rapids, MI. As such, he'd be more than happy to determine if you're a candidate for the veneers procedure.
To request an appointment, please call Nichols Family Dentistry at (616) 333-8496. You may also fill out our online contact form and someone from our office will reach out to you soon.