How to Take Care of Your Clear Aligners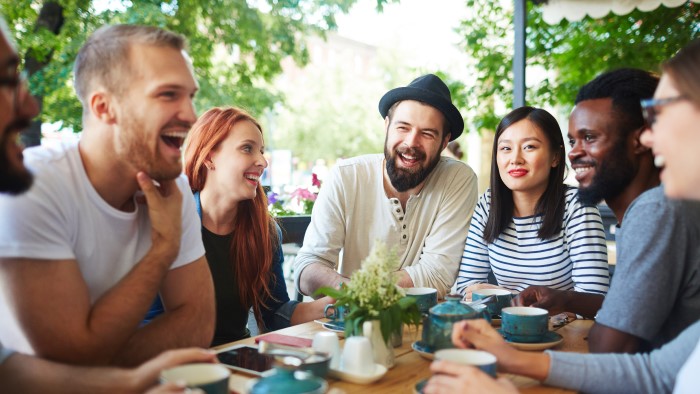 Many patients appreciate being able to discreetly straighten their teeth with clear aligners. But it's important that you take proper care of your aligners so they remain clear and fit properly. By setting up the right habits, you'll be able to stay on track with your orthodontic treatment. That way, you'll be able to enjoy your new smile in no time.
Here's what you need to know about taking care of your clear aligners.
Wear Your Aligners 20 to 22 Hours Per Day
Believe it or not, the safest place for your dental aligners is in your mouth. You should be wearing your aligners 20 to 22 hours per day to stay on track with your treatment plan. The aligners will exert constant but gentle pressure on your teeth so they move into their desired positions for optimal health.
If you don't wear your aligners as directed by our dentist, you may notice that they feel tighter than usual. This is because your teeth will revert back to their original positions if you don't consistently wear your aligners.
Store Your Clear Aligners in Their Case
You should only remove your aligners while eating, brushing your teeth, or flossing. While eating, be sure to store your
in their ventilated case. The hard case will protect your aligners from being lost or damaged. The ventilation will help prevent bacteria from growing on your aligners.
Too many patients throw away their orthodontic aligners by accident. This can happen if you place your aligners on a napkin or tray while eating out in public. The best way to protect your aligners is to store them in their designated case. If you lose your case, be sure to contact our office for a replacement.
Brush Your Teeth After Eating
Always brush your teeth after eating or drinking anything other than water. Otherwise, you may end up staining your clear aligners. This can make your aligners look yellow over time.
Drinking coffee, tea, or soda with your aligners can also trap sugary liquid between your aligners and your teeth. This can not only stain your aligners, but increase your risk of tooth decay, gum disease, and other oral health issues.
We recommend carrying a travel size toothbrush and tube of toothpaste with you while you're out in public. That way, you'll always be able to practice good oral hygiene while you're on the go.
Clean Your Aligners Twice a Day
Be sure to
twice a day. We recommend using a toothbrush with a gentle toothpaste—nothing too abrasive. Use lukewarm water while brushing your aligners as hot water may warp the plastic materials.
Do NOT boil your aligners in water or run them through the dishwasher. This will only damage your aligners.
Request an Appointment with Dr. Nichols
Dr. Michael Nichols is an experienced family dentist in Grand Rapids, Michigan. He's also accepting new patients and would be more than happy to welcome you to our practice. To request an appointment, please call Nichols Family Dentistry at (616) 333-8496. You may also fill out our online contact form and someone from our team will reach out to you soon.