Do Dental Implants Prevent Bone Loss?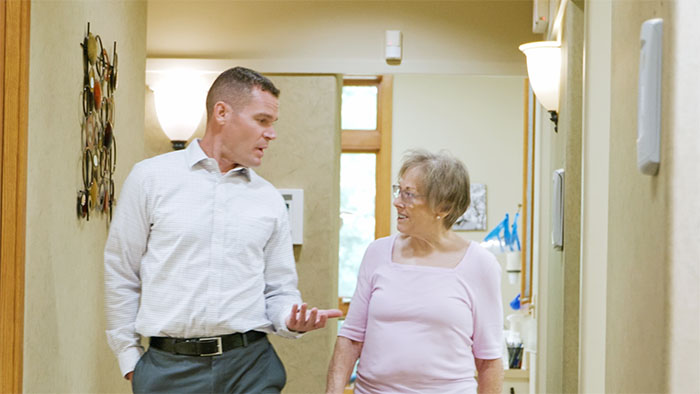 Have you experienced tooth loss? If so, we recommend scheduling an appointment with our dental implant dentist in Grand Rapids, MI, to discuss your next steps. Unlike other treatment options, only dental implants replace both the teeth and their roots.
This preserves bone density in the jaw so you can reduce your risk of future tooth loss. Not to mention, dental implants can last a lifetime with proper care and help you smile with confidence.
Here's what you need to know about dental implant treatment and its role in preventing bone loss.
What Happens After Tooth Loss?
The human body is resourceful. As such, a missing tooth doesn't go unnoticed. Once you lose a tooth, the surrounding jawbone no longer receives pressure when you chew and bite. This can trigger a process called bone resorption which causes the body to gradually absorb the minerals in your jaw so they may be used elsewhere.
While this is incredibly efficient, it does have some undesirable effects. Namely, it causes the jaw to shrink and lose bone density over time. As the jaw shrinks, you may notice that your dentures need to be refitted more often. Your facial profile may also appear more sunken.
The good news is that a dental implant can stop bone loss in its tracks, protecting your health and wellbeing in the long run.
How Do Dental Implants Work?
A dental implant is a prosthetic tooth root that's made out of titanium alloy. While dentures rest on top of the gums, a dental implant is embedded in the jaw and acts as the foundation for the abutment and crown. Together, the implant, abutment, and crown give you the full function and appearance of a natural tooth.
Once the
fuses to your jawbone, it'll perform the same function as your natural tooth root. As you bite and chew, you'll exert pressure on the . This, in turn, triggers a response that stimulates new bone growth.
Can I Still Get Dental Implants After Bone Loss?
If it's been a few months or years since you've lost a tooth, you may already have lost bone density in the jaw. That being said, you may still be a candidate for dental implants. In the case of significant bone loss, we would recommend you get a bone graft to supplement the tissue you already have. That way, you have a solid foundation for the implant to be placed.
To truly determine if you're a candidate for the dental implant procedure, you'll need to schedule a consultation with Dr. Nichols. From there, he'll be able to evaluate your smile and help you explore your treatment options.
Schedule a Dental Implant Consultation
Our dental implant dentist in Grand Rapids, MI, is accepting new patients. To schedule an appointment and learn if you're a candidate for the dental implant procedure, please call Nichols Family Dentistry at (616) 333-8496. You may also fill out our online contact form and someone from our team will reach out to you soon.